OUR MISSION
Three Sinha Group constantly strives hard to be the most creative and sustainable solution provider in our lines of businesses. We are engaged in steel buildings and roofing, roller doors and roller shutters, steel and aluminium fabrications and stainless steel railings in the construction industry.
OUR VISION
Three Sinha Group is committed to provide with continuously improved means, strategies and products that will help to improve the net worth in business accomplishments, enhance family security and help to create prosperity to the lives of our patrons, while enjoying ourselves in the process.
Three Sinha Management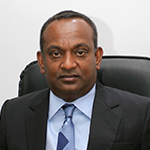 Manjula Ariyakumara
Managing Director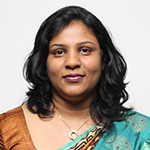 Chamila Yurangani
Head of Human Resources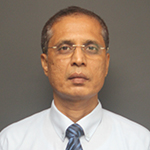 Susantha Ranasinghe
Factory Manager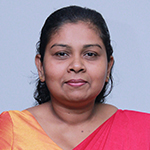 Prashanthika Weeathunga
Head of Marketing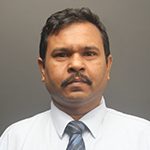 Sarath Padmasiri
Accountant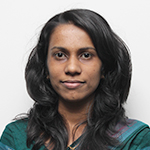 Tecla Thirananagamage
Production Coordinating Manager
Founded in 1968, Three Sinha, a household name in Sri Lanka, has an impressive name in Sri Lanka, has an impressive 40-years legacy of partnership with our customers, solving their toughest problems in the steal building industry. We are proud of our reputation as a solution and as a solution provider and as an innovator and our corporate culture is based on dedication, respect, and continuous improvement. We have ventured and our corporate culture is based on dedication, respect, and continuous improvement. We have ventured in to diverse areas in the construction industry such as steel Building and Roofing, Roller Doors and Roller Shutters, Steel and Aluminium Fabrications, Stainless Steel Railings etc. At Three Sinha, we have a clear vision for the future and understand how to manage the changes necessary to reach it. Our goal is to provide customers with the most convenient and co effective source for basic, high quality pre-engineered and pre-fabricated steel buildings and related construction products. We developed or acquire the relevant information, engineering, know how, state-of-the-art manufacturing techniques and delivery systems in an effective and efficient manner continuously. Our Success is measured by how well we satisfy our customers' needs, and their success.
We are committed to remaining accessible and responsive to them. In order to be better prepared to serve our customers, Three Sinha is investing in its employees, internal process, tools, and business systems. We are strengthening our existing core competencies as well as investing in the development of new capabilities to meet increasing demand of our customers. Three Sinha strives to be recognized as an employer of choice and has established programs designed to attract and retain a highly skilled and motivated workforce. Our people are our greatest assets. We are working as hard as we can to give you the highest quality products, the best value for your money, the most convenient way to shop, and the strongest security possible. Buy your metal building from Three Sinha. It is the right choice.
Our Achievements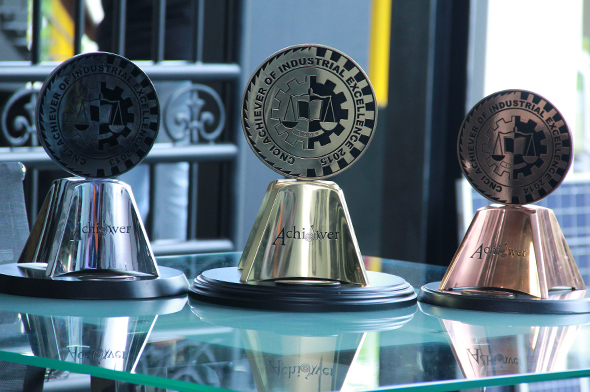 CNCI Achiever awards
Gold Award&nbsp&nbsp&nbsp&nbsp&nbsp:CNCI Achiever awards – 2015
Bronze Award&nbsp:CNCI Achiever awards – 2014
Silver Award&nbsp&nbsp&nbsp:CNCI Achiever awards – 2013
Merit Award&nbsp&nbsp&nbsp&nbsp:CNCI Achiever awards – 2012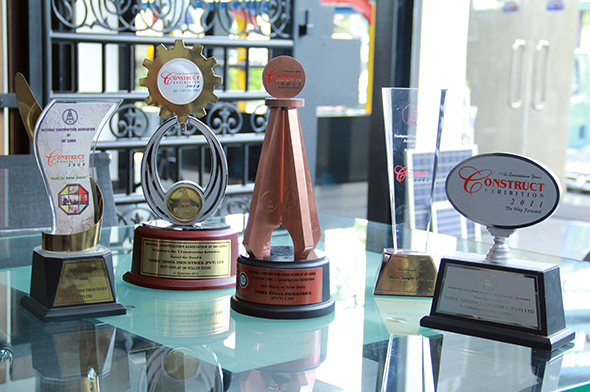 Construct Exhibition Awards
Best Display of Roller Doors – 2015, 2014
Best Display of Roller Shutters – 2011
Most Popular Stall – 2009, 2008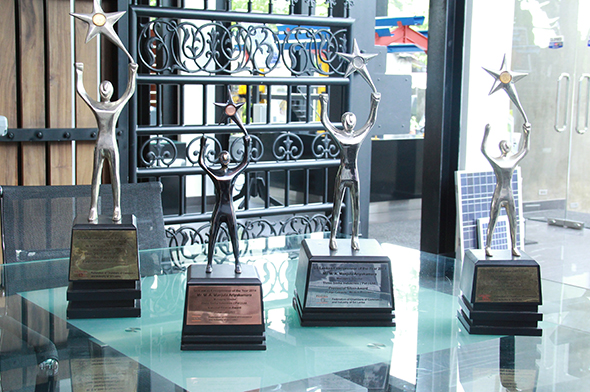 Sri Lankan Entrepreneur of the year Awards
Provincial Silver Award – 2015
National Silver Award - 2013
Provincial Merit Award for the Extra Large - 2012
Global Product Brading Awards - Steel Link
Three Sinha was awarded for its excellent service on its outstanding performance in Customer Service and Product Manufacturing as a Global Agent of Steel Link Australia.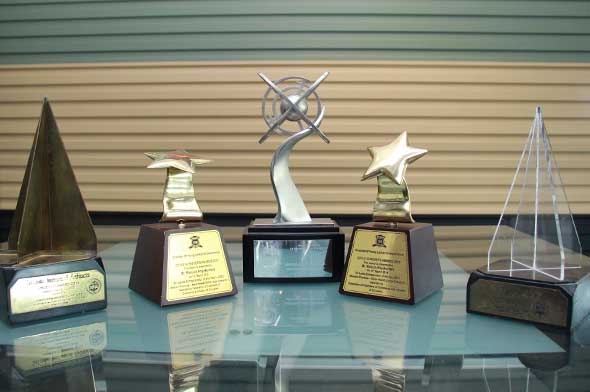 Architects Awards & Young Lankan Entrepreneurs Achiever Awards
Award of Merit for Galvanized Purlins: 2013
Product Award for Roller Doors: 2011
Product Award for Roller Doors: 2009
Young Lankan Entrepreneurs Achiever Award
Customer Testomonials
The State of the Art designs in Roller Doors and Shutters have always helped us to deliver a modern home to our clients along with superior quality and reliability.
Mr. Asanka samarasekara - Architect
I recommend Three Sinha Roller Doors because I have experienced other products in the market and know the differnce.
Engineer – Yohan Perera
Three Sinha has a promising after sales service which you can rely on 24x7.
Doctor – Dr. Poojitha Wikramasinghe
I can recommend three sinha for any Household Environment. Rigid and Elegant Design.
Lawyer – Mr. Weerendra Weeramen
We are utmost proud to recommend Fire resistant Shutters of Three Sinha Industries, which uses the state of the art technology to capture value for its customers.
Contractor – V.V. Karunaratne